An attractive route to enjoy both
the beautiful sea and mountains  
Grand Northern Alps ・ Tateyama Kurobe Alpine Route is a travel route passes through 3 cities, 1 town and 2 villages; Itoigawa City and Joetsu city of Niigata Prefecture, Omachi city, Hakuba Village and Otari Village of Nagano Prefecture, and Asahi Town of Toyama Prefecture. Through this route, you may learn the attractivenesses of both the mountains and the sea in one. Including Happo-One Ski Resort, there is number of high-quality ski resorts. Visitors can also enjoy mountain climbing and trekking during spring to autumn.
Furthermore, you can enjoy the beautiful shoreline of Japan Sea and fresh seafood while traveling along the symbolic castle town where has the Japan`s first Geopark by the submarine volcanic activity of Fossa Magna. Visitors can access by airplane or the world-wide popular Shinkansen between Tokyo or other big cities effectively. Besides, tourists may also choose to ride on a local train to enjoy the rural scenery leisurely, even more, to spend a night in a local farm house for an unprecedented country-life experience.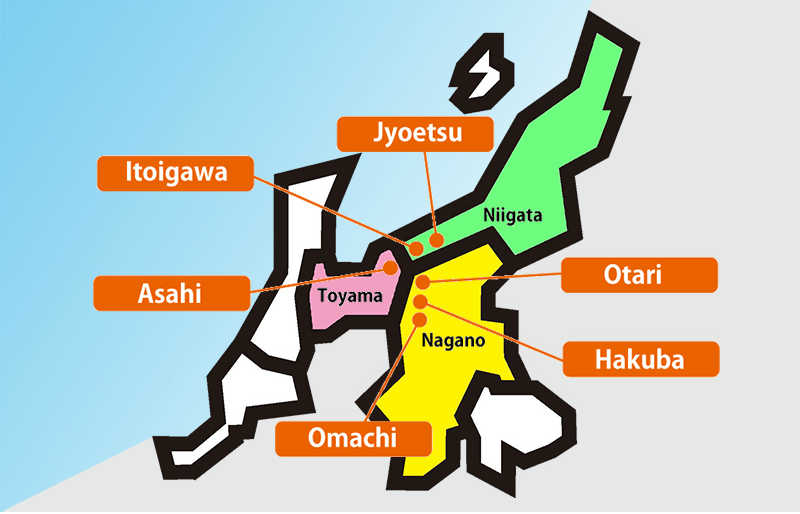 | | | | |
| --- | --- | --- | --- |
| There are different kinds of accommodation available to choose from, according to your budgets and preferences. | Japanese and Western restaurants which are popular among the locals for fresh food and menu. | Facility guide for prayers: Prayer room | Sight-seeing spots and activities recommended by the local experts |
Here is some introduction of places where we recommend the most among the area.
Itoigawa is commonly known as 「The park of the Earth」.It is her proud to be recognized as Japan's first global Geopark by the Global Geoparks Network, formed with UNESCO, of the overwhelming nature.
Dynamic nature scenes stretch 52 km along the coast which is facing to the Sea of Japan to the North Alps which is over 3,000m above sea level. Besides the breathtaking scenery, it is also famous of Jade, a kind of beautiful jewel; fresh seafood such as fish and red snow crab; and is known as the entrance of North Alps.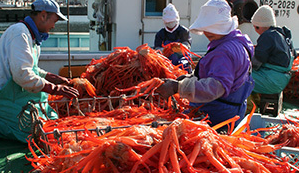 Enjoy Our Beautiful Sea.
Cool, clear water flows from the steep mountains which surround the city, providing Itoigawa with clean and beautiful coastal water.These same rivers carry a rich variety of stones and pebbles to the shores, including precious jade.Each summer, the beaches come alive with bathers, stone hunters, and hamajaya, traditional seaside lodges offering drinks, fresh seaside delicacies, or even just a cool place to relax in the shade.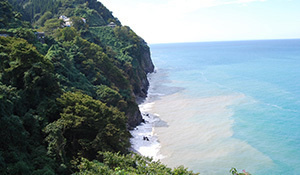 Adventure in the Mountains.Await in the Mountains
Itoigawa is located atop a tectonic line which separated Japan between two continental plates.This location is the secret to its dynamic scenery where massive mountains loom over the coast and rare and beautiful stones including jade lay scattered in scenic canyons.The city is a paradise for mountain climbers, hikers or anyone with a love for the outdoors.Refresh your body, mind and soul while enjoying unspotted natural beauty.Or hit the slopes at one of our exciting ski resorts !